WRC WINTER CUP 2022/23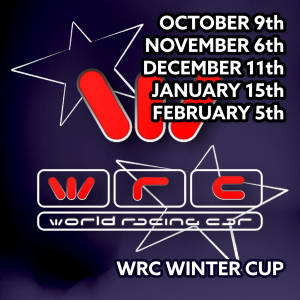 5 rounds with the best 3 rounds counting. End of season prizes courtesy of WRC and RC Pit Box. The winner will receive the 'WRC Cup' which will be theirs to keep for one season. Who's name will be on the cup?
Entry fee £12 per class pre booked or £15 on the day.
Dates are as follows – Please note dates at this stage are provisional and are subject to change.
October 9th 2022
November 6th 2022
December 11th 2022
January 15th 2023
February 5th 2023
Track will close on February 6th for refurbishment and will re open in April 2023.