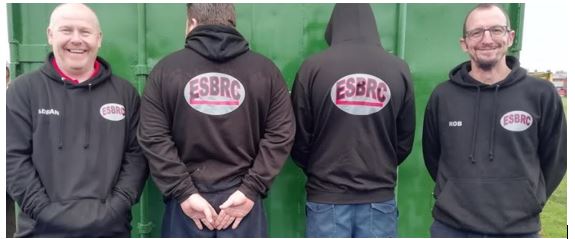 East Shrewsbury Hoodies are now available at the great price of £25.00.
They feature a small club logo on the front and a large logo on the back.
Please note – Names are only printed on the Committee Hoodies.
sizes available are :
Small (35/37″)
Medium (38/40″)
Large (41/43″)
XL (44/46″)
2XL (47/49″)
3XL (50/52″)
4XL (53/55″)
5XL (56/58″)
To order yours email eastshrewsburybrc@googlemail.com marking your order "clubwear".